DAVROE Haircare is proudly 100% Vegan, but you knew that didn't you? We have been making Natural, Cruelty-free and 100% Vegan hair care for over thirty years.

Recently we heard some fantastic news. DAVROE has been nominated as one of the finalists in the Nourish Magazine Inaugural Vegan Awards for 2020 for Best Vegan Hair care brand.
Davroe was Australia's first professional salon hair care brand to remove sulphates, parabens and petrochemicals and animal derived ingredients making us 100% Vegan.
As experts in their field, the Nourish team have selected award finalists across 21 categories, with each nominated brand chosen for its quality, impact, and commitment to plant-based living.
The awards acknowledge dedicated vegan brands, businesses diversifying into plant-based options and leaders in vegan advocacy.
The Nominees for this years awards can be found here – Nourish Nominees Revealed for 2020. Voting for the 2020 Nourish Vegan Awards commenced on Friday 1st May at NourishVeganAwards.com.
When you cast your vote, you have a chance to win 1 of 5 great prizes, including a limited edition Vitamix Ascent® commercial-grade blender, an e-gift voucher to The Guild – an eco-luxe beauty and living online store, and a gift voucher to The Wine Revolution – a premium organic and sustainable wine retailer.
We would really appreciate 5 minutes of your time to tell the world about your much loved haircare Please head over to their website and vote for your favourite vegan hair care brand (DAVROE), as well some of the other fantastic nominees in other categories.
The winners of the awards will be announced on World Vegan Day, 1st November 2020, with the complete Nourish Vegan Awards guide published in the V8N7 issue of Nourish, on sale 2nd November 2020.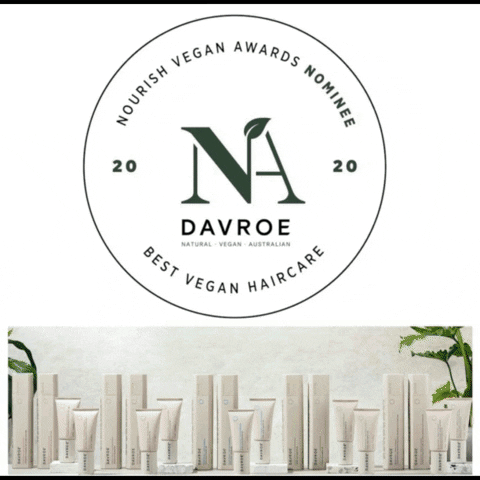 ---