2020 has brought along its fair share of challenges and we are now living in different times. Caring for our loved ones and ourselves has become paramount.
Earlier this year when the COVID Pandemic took hold we were told to maintain distance and wash our hands often.
Along with this advice it also became effective to use a hand sanitiser while you were on the go, or before, or after touching surfaces.
While all this was happening the team at DAVROE implemented practices to ensure your safety, while we kept producing the hair products and getting them to you. To help us we created a hand sanitiser for use in our factory and for our staff. We also shared it with our families and friends.
The compliments came fast and thick as our chemists had created a Vegan, effective formula that didn't dry the hands with continued use, as well smelling nice.
Today as we adjust we are now coming to the realisation that COVID-19 will be with us for a little while yet and it is important we remain vigilant and keep ourselves hygienic and clean. So we decided to share our DAVROE Hand Sanitiser with you.
We have made our Davroe Hand Sanitiser in 75ml and 300ml size, these are now available online for you; our non-drying formula contains moisturisers to leave your hands feeling soft and protected and is formulated with over 70% Alcohol as well as being 100% Australian made.
True to what you expect from DAVROE we have made sure our Davroe Hand Sanitiser is Vegan Friendly and is formulated to be gentle as it can be.
Head over to our website and get your DAVROE Davroe Hand Sanitiser, keep one in your car, on your kitchen counter, in your home office, or anywhere convenient.
We are sure you will love it – get yours now….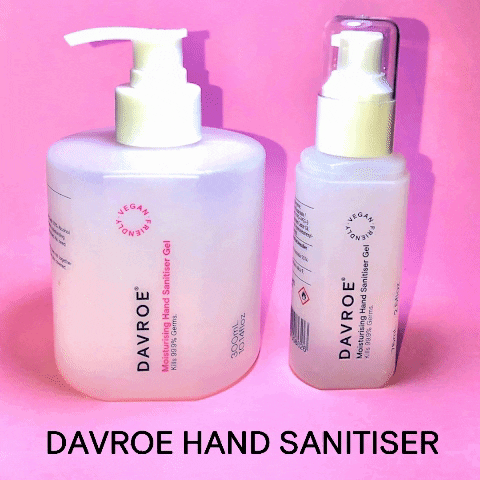 ---